Here's a few quotes from my little book of notes to start off your week! Which one is your favorite?
I know which one is my favorite!!! (Yes.... I do wish that I could be a unicorn.) Happy monday people. I will tell you all about my weekend today or tomorrow.
Update on my nook: I have officially had it for a week and I'm in heaven!!! Not having tangible book withdrawals yet! But it has only been a week..... GET ONE!
xoxo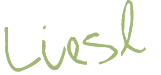 p.s. Totally having Pumpkin Smash Smoothie with Chocolate Chips cravings right now.... why must Jamba always make me wait for fall??!!??